Preserving the Japan made quality
Pursuing stable quality of down comforter
We have factories sewing to manufacturing down comforters. We produce pillows and comforters made by the high-quality down & feather, refined in our factory. Almost all the products are on high quality OEM base with high for customer safety and health as the first priority. We do our best to achieve the wide variety of production based on innovated ideas, effective programs and unique technical machines developed by Toshikatsu Kawada.
Factory entry policy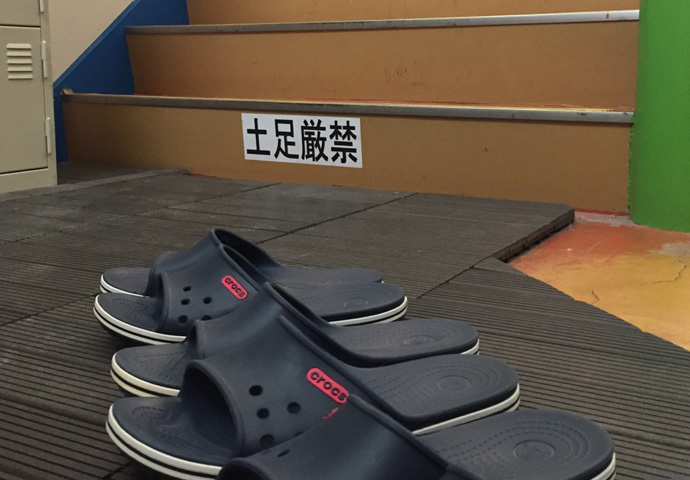 Whenever visitors and employees enter our factory, like raw material and down & feather production area, it is obligated to change shoes each time. This policy is strictly required.
In addition, we use special-made bags to control processed and blended, down & feather, and keep them in the separated area to prevent from any dusts and other dirty pollutants. We also limit our own employees to enter this special room.
Sewing up of comfort quilts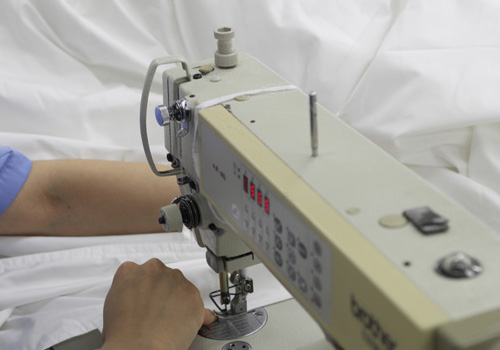 We conduct comfort quilts sewing process of feather & down comforters as well as feather pillows in our factories. The comfort quilt is the sewed fabric before filling the f down & feather into. The inside structure is not only complicatedly-designed but also involves lots of styles. In order to prevent the down & feather from getting less in a certain place of the down comforter, we use the unique way in sewing the quilts. Whenever finished sewing, we inspect very small metals not to be in the comfort quilts by the metal detector. After these steps, we match the color and size of products with invoices, then proceed to next step.
Filling down & feather (Way of filling)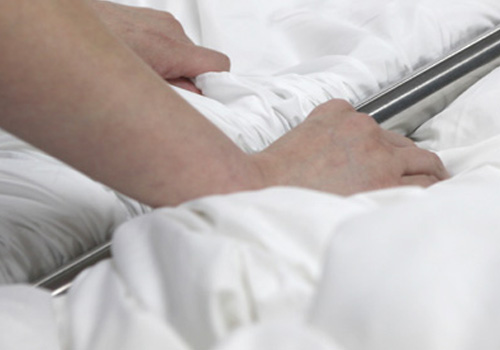 The down comforters are produced by our originally designed machines, filling the down & feather into the comfort quilts. KAWADA FEATHER has "Full-Automatic Down & Feather Filling Machine."
This machine is built with our unique engineering philosophy, automating and optimizing the down comforters' production to produce easily a variety of down comforters with ultra-accuracy, so we can produce from one to many down comforters together. No one can follow us.
Due to this unique devise and machine, we can fill the fixed volume and equalized quality of down & feather into comfort quilts. Therefore, our staffs can concentrate on visual inspecting comfort quilts filled by this machine and setting the fabric on filling pipes. Down & feather is filled full-automatically into comfort quilts, so we can set enough staffs for product inspecting and delivering the assured quality of down comforters to our customers.
Inspection and metal detection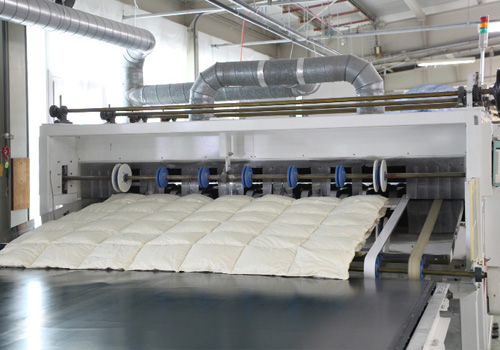 Before delivering our products to customers, there are several inspections via machines and eyes. After filling the down & feather into the comforts, we sew to close holes made by filling down pipes. As next step, our staffs severely check whether comfort quilts and pillows are filled with the correct volume of down & feather, and sewing threads of comfort quilts are properly cut. As last, we use the cleaner and the metal detector to make sure the high quality. The cleaner removes sewing threads from the surface of comforters. Also, the metal detector removes all small metals from products. Only products, passed our strict inspection, can be moved to the shipment area.
Folding & packing to customers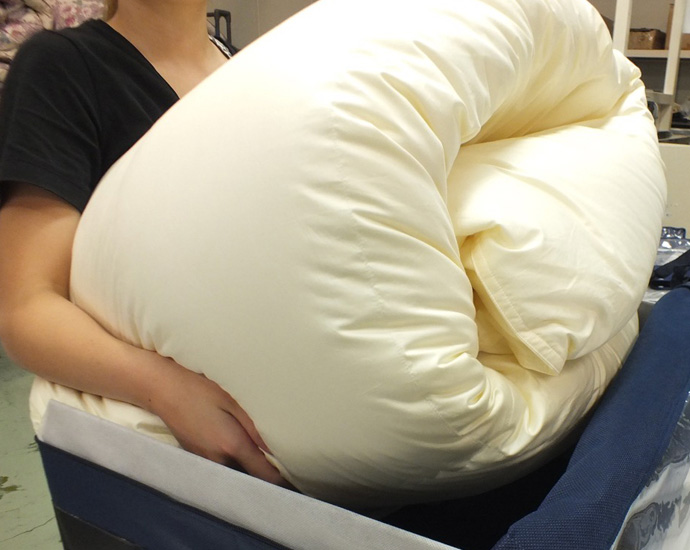 Through the metal detector, unqualified comforters are removed from the belt conveyor and kept in the filling room. On the other hand, only qualified comforters are automatically sent to packing room, and folded. Down comforters with our down are very high volume, so folding process is very hard job. We carefully and gently fold them up one by one to keep volume and high quality for our customers. Finally, Comforters are packed into the bag with labels and name tags. Correct units of bags are packed into the carton box to delivery to customers.